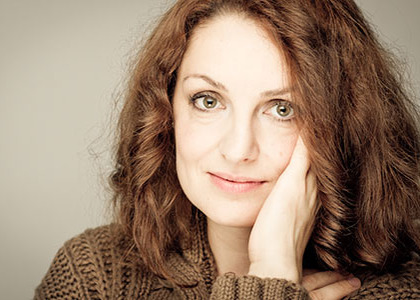 Interview with pianist Mădălina Pasol
Monday, 4 March 2019 , ora 10.28

Pianist Mădălina Pașol delivers a recital on Saturday, the 9th of February, in memoriam of Alexandru Moroșanu, together with some young talented musicians. The recital's purpose is to raise funds for a grant given by the Rotary Club to the winner of the Cello Contest 'In Memoriam of Alexandru Moroșanu'.

How did this recital come to be?
The idea of the recital came from inside the Rotary Club, where Alexandru Moroșanu was a member for many years. I am a member of the Bucharest Club, as is Moroșanu's wife, Tatiana. That's how this idea of having a Cello Concert 'In memoriam of Alexandru Moroșanu' arose, together with a grant coming from the Rotary Club. We have already given this grant to a few young Romanian cellists in the past and in order to finance it this year as well, we thought of organizing a fundraising concert.

What can you tell us about the musicians taking part in this recital?
They are very talented young people. Among them, Noa Suma, who, even though she has just recently taken up playing the cello, she has already played it in the Main Concert Hall of the Romanian Athenaeum, alongside her father, Răzvan Suma, and the great cellist Marin Cazacu. The other instrumentalists are pianists, young laureates of many international prizes, well known in Romania, who have performed with me in other recitals. Sofia Blându is a Bucharest Rotary Club scholar, she got her grant two years ago, winning the 'Alexandru Moroșanu' Contest.

What about the evening's programme?
We planned the evening's programme taking into consideration the audience's requests and the young performers' abilities. They are all currently in exam sessions and this is an excellent opportunity to showcase their talents and technical abilities regarding their instruments.

Will you organize more of this kind of recital?
Of course, because the Bucharest Club and I, as well, are committed to supporting the youth. This choice of programme aims to promote these young gifted artists and bring them to a wider audience, especially the musical societies. I chose for this concert young performers who are winners of international contests because I think it is essential for them to take part not only in school or internal class recitals, but also to perform in bigger or more well-known venues, like the Small Hall at the Romanian Athenaeum.
Interview by Petre Fugaciu
Translated by Nițu Diana-Alexandra,
MTTLC, 2nd year, University of Bucharest