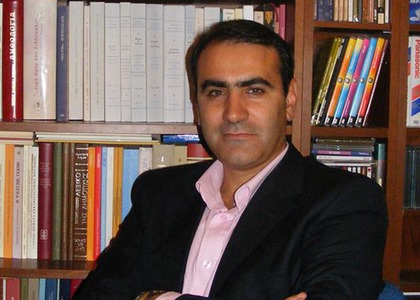 Interview with Musicologist Nicolae Gheorghită
Monday, 18 March 2019 , ora 11.28

The "Music of Power" project, coordinated by musicologist Nicolae Gheorghită, illustrated the relationship between the totalitarian ideologies of the 20th century and the world of music. Internationally recognised musicologists like Richard Taruskin, Jim Samson and Marina Frolova Walker presented some of the works in the project.
How did the "Music of Power" project start?
The project was in fact a descendent of another project. In 2014, Prof. Valentina Sandu-Dediu organized a similar project that brought together musicology specialists from Europe and even the United States at the New Europe College, in collaboration with the National University of Music in Bucharest. It was only natural that we would continue with the same theme in 2018.
The project was initiated by the doctoral school within the National University of Music in Bucharest, and it was sponsored by NFD - the National Fund for Development. The purpose of the project was to study the ideological impact on composers, musicologists and performance arts and, of course, on specialized musical institutions.
The project consisted of five themes. First, an International Symposium was organized, with the participation of notable people from the United States and Europe. Second, we wanted this unprecedented research theme to be shared between the "Gheorghe Dima" Academy doctoral school in Cluj and the doctoral school in Iași. Another part of the project was editing scores by lesser-known composers from the '70s-'80s, and present the introductory studies of these scores in both Romanian and English. A concert of Romanian music from those times completed the project.

Who were these notable people you mentioned?
First of all, Prof. Richard Taruskin from the University of California, an extremely important figure in this domain; he made the connection between the communist soviet ideology with the Balkan area; Kiril Tomoff, from the same university; Anna Dalos came from the Institute for Musicology of the Hungarian Academy of Sciences; Prof. Katy Ramanou from Greece; and, of course, there was a series of lectures within the doctoral school beyond the big conference; I'm referring to Prof. Jim Samson from the University of London and Prof. Marina Frolova Walker from Cambridge.
Will you be releasing any publications connected to this project?
Of course, we want this to happen. We hope we can do it as soon as possible. The first volumes of this fall's Musicology Today will probably include studies and discussions presented at this conference.
Interview conducted by Petre Fugaciu
Translated by Gheorghe Roxana Cristina,
MTTLC, 2nd year, University of Bucharest