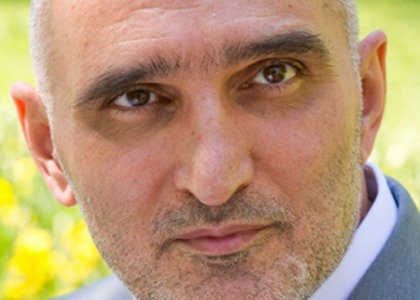 Interview with Luigi Gageos, director of EUROPAfest
Tuesday, 21 May 2019 , ora 10.57

The 26th edition of the EUROPAfest International Festival will take place between 9-18 May 2019, when over three hundred musicians from thirty-one countries will come together in the cities of Bucharest and Sibiu. During the festival, there will also be two contests, Bucharest International Jazz Competition and Jeunesses International Music Competition "Dinu Lipatti".

As with previous editions, numerous artists from over 30 countries will strive to win over the Romanian audience. How was your experience with organizing this year's EUROPAfest?
In today's conditions, organising a cultural event without any public funding is like a rollercoaster. As you're well aware, our national budgets were only ready some time in April and the General Mayor's budgets were only ready right before Easter, so you have to make do with what you can find in terms of funding. We're talking about an international event, which we have already started promoting more than a year in advance, just like you can already find the announcement for the 2020 Foratti Choir concert, for example, on our website.

The Jeunesses International Music Competition "Dinu Lipatti" will focus on the violin this year, and the Bucharest audience will have the opportunity to see young musicians at the Bucharest International Jazz Competition. What can you tell us about the jury members?
The jury members are internationally well established figures in the music world. I would like to talk about the jury of the Jeunesses International Music Competition "Dinu Lipatti":the president of the jury is the well-known Romanian violinist Gabriel Croitoru. Other members include Quing Wang from China, who is a professor and a member of the Chinese Musicians' Association of Shanghai, which has the best violin school in China. Then there's Simon Smith from Great Britain, who is a professor at the Royal Northern College of Music in Manchester, Ewa Kowar from Poland, who is a professor at the University of Music in Warsaw and Head of String Instrument at the Young Talent Department and, last but not least, Julieta Mihai from the United States, a violin professor at the Western Illinois University in the United States. With regard to the jazz competition, this year is the first time the jury will be led by a Romanian president, composer Petru Stoianov, a former dean of the University of Music in Bucharest, followed by composer Dan Papirany from Australia, a pianist and a member of Dan Papirany Trio, Andrew Cheetham from the United States, a trumpeter and a professor at the University of Music in Texas and Svetoslav Nikolov, who is the artistic director of Jazz FM in Sofia.

Are you already planning the next edition of the Festival?
As I said, it is already up on our website, ever since March. It will take place between 14-23 May and we are already trying to avoid work out the kinks that we encountered this year in terms of organising.
Interview by Vlad Ghinea
Translated by Mădălina Grosoiu,
1st year, MTTLC, University of Bucharest