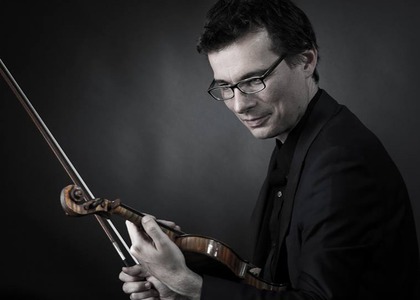 Interview with Mihaela Tomescu, president of the Remember Enescu Foundation
Monday, 5 August 2019 , ora 13.14

The Remember Enescu cultural foundation is launching a new series of concerts featuring young Romanian musicians, this time in Iasi. The concerts are organized by Mihaela Tomescu, the president of the cultural foundation.

The new edition of the Remember Enescu Foundation's tour takes place between the 16th and 18th of June, in Iași. What is the program of this tour's edition?
We are once again in Iași for this amazing project, maybe our foundation's most amazing one at that - Following Enesco's Footsteps. We rediscover Master Enesco's presence in conventional and unconventional places, where he went, performed, met friends, collaborators and where he continues to resonate. So this year's program proposes four recitals between the 15th and 17th of June, which will be performed by members and guests of the "Remember Enesco" cultural foundation, interpreters from Bucharest, Bacău, Ploiești and Iași. They are high school and university students. So, we shall have four proposed recitals at Muzeul Unirii, at the Miclăușeni Castle - where the master went to perform in front of the wounded who were treated there during the war... also, a charity recital at the Elderly Nursing Home "St. Joseph" in Iași, following the master's example, who held so many recitals for charity. All the youth should consider the master's human and artistic side and take it as a model. The last recital is held at the National Art University "George Enesco" in Iași.
Those who have the time and take pleasure in following our recitals dedicated to master George Enesco, but also to the young interpreters, note the following dates and times: Saturday, the 15th of June - the recital at Muzeul Unirii, at 12:00; Sunday the 16th June - the recital at Miclăușeni Castle at 18:00. On Monday we will have two recitals. First, at 10:30 - the recital at the Elderly Nursing Home "St. Joseph". Then at 19:00, the fourth recital at the National Art University "George Enesco", also known as Casa Balș.
We await those passionate about following young musicians, some of which will surely become the country's next big names in classical music.
Interview by Petre Fugaciu
Translated by Mălișcă Andrei,
2nd year MTTLC, University of Bucharest