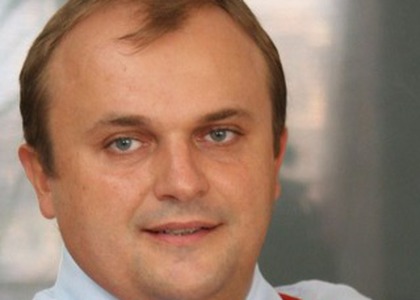 Interview with Ciprian Moga on the "West meets East" project
Monday, 21 October 2019 , ora 10.27

Ciprian Moga, one of the "West meets East" project initiators, gave us more details on the new concert based on the fusion between Western and Romanian music.

How did the "West meets East" project start and how is this last part of the trilogy different from past events from 2017 and last year?
We came up with the idea three or four years ago. The idea is ours, my project partner's, Iuliana Nălățan's, and mine. We both have projects concerning jazz music and classical Indian music. We started by reading books about Yejudi Menuhin and Ravi Shankar, actually it all started from their memoirs. During a meeting, Iulia showed me excerpts from Ravi Shankar's memoirs in which he talked admiringly about George Enescu in the effervescent Paris of the interwar period. I remembered an unfinished journey which I knew about since I was a child and the same time period is evoked by Menuhin concerning Enescu, who had accepted him as a disciple. Then we started piecing together the story of Ravi Shankar's and Menuhin's friendship and we came to the conclusion that it was an exceptional moment in time, which deserves to be experienced nowadays. And this is how the three "West meets East" tours started. For this year's tour we have a great violinist, who had the honor of collaborating with Yehudi Menuhin. His name is Jila Pap. He's very good at improvising and he's very creative, spectacular even, and he succeeded in impressing Yehudi Menuhin himself with his art. He travelled to India and collaborated with Indian musicians and has a good control over the art of classical Indian music which is still quite mysterious for those of us living in the West. This year we finish the restitution of Ravi Shankar's compositions so we can perform with his friend, Menuhin. These compositions were released on three records called "West meets East" and we thought we could organize three tours, one for each record. The third surprise, which we started last year, but we will take it further this year, is the so-called music "East meets West". Precisely, it's music written for Indian instruments, which takes its inspiration from Romanian music. This year we asked the group's composer, Udhay Mazumdar, to focus on Transylvania and we will have Variations on pieces by Béla Barótk, re-written for violin, sitar, tabla and Indian flute, all of these together with compositions by George Enescu and works from traditional folklore.

Shankar, Bartók, Enescu. Music from India and Transylvania. Are there common traits between such different ethoses?
We observe the musicians when they are working together, we establish the repertoire and practice. There are common traits in the music. In India there is the so-called raga, which is a predefined structure based on improvisation. The closest thing to the Western musical notions, including Romania, is the range. There is the range from Western music which matches very well the Indian raga and they can be very similar in certain aspects. You can go to India and listen to a specific type of raga and feel like you are in Transylvania. Western musicians, who opened to Indian music, confirm this in their works. So, yes, we can find links that can connect two such remote cultures.

You had a concert in Timișoara on the 15th of October. Today you have one in Bucharest and tomorrow evening you'll perform in Pitești which will be the last stop of this tour. What made you choose these cities?
I'm from Bucharest. My project partner, Iulia Nălățan, is from Timișoara and in Pitești we have a group of friends who are open to this novelty and who support us in organizing this concert. We intend to continue next year, maybe perform a similar concert in Cluj too.
Interview by Ana Maria Cazacu
Translated by Alina-Nicoleta Duminică, MTTLC 2, Universitatea din București,
Facultatea de Limbi și Literaturi Străine