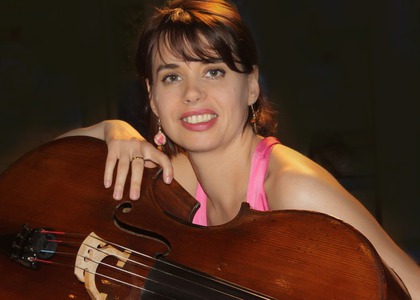 Interview with Magdalena Moroșanu
Monday, 28 October 2019 , ora 10.53

What are the entry requirements, considering that the registrations have already started on the 15th of October and are closing up on the 12th of November?
The competition is open for all young cellists, aged 10 to 25, pupils or students attending a music school or academy.

When is the competition taking place and what is the repertory the competitors have to approach?
The competition is going to take place on Saturday, the 16th of November, and the repertory depends on the age category. We offer the candidates the liberty to choose.

Who else will be in the jury besides you as its president?
My colleagues, whom I want to thank very much, are Mr. Marin Cazacu, my former professor at the Academy, and my colleague and friend, Răzvan Suma.

What are the prizes?
We have prizes of 3000-4000 Euro for all age categories. The most important prize is the scholarship offered by the Rotary Club of Bucharest, valued at 2000 Euro.

Is the competition open to the audience?
Yes. All the stages of the competition are public.
The interview was taken by Monica Iscăcescu
Translated by Mihaela Guțu, Universitatea din București
Facultatea de Limbi și Literaturi Străine, MTTLC, Anul I