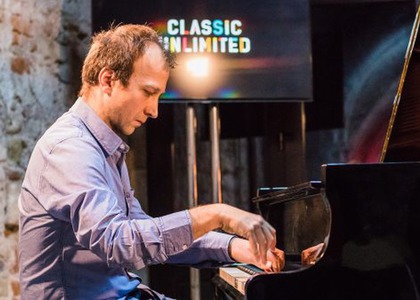 Interview with Bogdan Vaida about the Classic Unlimited tour
Monday, 28 October 2019 , ora 11.04

The Classic Unlimited tour also proposes this year, from October 24 until November 12, a series of concerts held in different alternative cultural spaces throughout the country. The series of events is addressed to both the meloman audience and the less connaisseurs. More details about the 2019 edition of the tour are from pianist Bogdan Vaida, the initiator of this project.

The third edition of the Classic Unlimited tour starts on October 24, in Oradea. How did you think about this year's series of events?
This year's series of events takes place in cultural centers, theaters, at the Petrila mine, for example, in Iasi, in the Palace of Culture. What is different this year from other years, is that they are cultural centers. We have a concert at the Rațiu Foundation in Turda, where we sang last year, two concerts are in Cluj, one in Petrila, as I said earlier, Brașov and Râmnicu Vâlcea, are still in the program. There are a total of seven cities.

Concerts are held in unusual places. Where did this idea come from?
I had this idea for a long time. The idea was to sing in places where people who are not necessarily used to classical music or traditional concert halls, come without any inhibitions. I told a friend of mine from Germany, who suggested I do a concert in a motorcycle workshop. At the concert there were other people who called me in their own workshop, shops, halls and that's how the project was born.

How are the venues chosen for the concerts?
For me, the most important criterion is that people want to listen to music. So far, if there were people who wanted us to sing, we would do our best to accomplish it. I really want to sing for people who want to listen. There are also other criteria related to logistics, the management side, which deals with the organizing company, the Facts.

After two editions , how does the public find this type of event?
The public's reaction has been positive from the beginning. There were a lot of people who were grateful for the experience and they were very, very open. There were also many people who showed their interest in helping us, giving us new locations, many people interested in the upcoming concerts. So I think people are interested and it is a confirmation that the idea behind this project is correct.
Interview by Maria-Isabela Nica
Translated by Oprea Ana Maria Adriana, Universitatea din București
Facultatea de Limbi și Literaturi Străine, MTTLC anul I