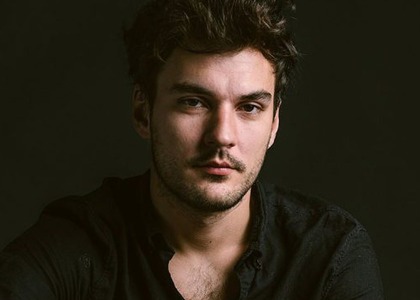 Interview with Radu Valcu
Monday, 4 November 2019 , ora 11.29

A concert about the member of Radu Vâlcu Quartet will take place at Teatrelli, in Bucharest. The concert will be held under the aegis of the ConnectArts project. The guitarist Radu Vâlcu gave us some details:

I would want to ask you, before anything else, to give us some details about the ensemble you founded, Radu Vâlcu Quartet. What kind of repertoire do you tackle and what is the composition of the band?
We are four members, because it is called Radu Vâlcu Quartet, but in the future we will expand it. At Sunday's concert we will have piano, violin, percussion and classical guitar. As for the repertoire, we started with arrangements by less known pieces of classical guitar and percussion, but now we have our pieces, which fit into a fusion, in several styles in fact: in the style of world music, classical and jazz. For the first time I collaborated with Răzvan Florescu from percussion. I started working with him two years ago, I think, after which we had a break, and last year, in May, we started laying the groundwork for this project, after which we also talked with Andrei Petrache, for the piano and with Mihai Balabaș , for the violin.

You have already had a rich concert activity this year, and on Sunday, as you told us, you will hold a concert at Teatrelli, in Bucharest. Atwhat should the public expect? How did you think the evening program?
We really like Mathias Duplessy. He is a French composer, whom I discovered a few years ago. He wrote for classical guitar, but our arrangement is for the whole. We also have Emmanuel Sejourne, also a French composer. In addition to these composers, we have come up with some new pieces, recently composed. We already have seven pieces of our own, slowly we want to go in this direction, to have our own compositions.
Interview by Larisa Clempuș
Translated by Gabriela Florea, Universitatea București,
Facultatea de Limbi și Literaturi Străine, MTTLC an II