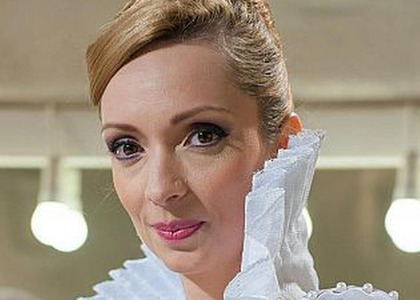 Interview with Ana Ungureanu, the Madrigal Choir conductor
Tuesday, 10 December 2019 , ora 15.11

The concerto series played by this famous ensemble is meant to bring the holiday spirit to the music lovers of Bucharest.

You will play a concerto series at the Romanian Athenaeum on 7th, 8th and 10th December on the occasion of the winter holidays. How is the Madrigal Choir preparing for this tradition?
Ever since the Madrigal Choir was born, this tradition has been highly anticipated by the public, and for the madrigalists was also a great honour to bring something familiar to the Romanian public, something you would expect to hear and can hum along to, but also something new, something surprising. These two elements can also be found in this year's repertoire. By the way, they are very well received. The public from the 7th and 8th already had the joy of feeling these elements and managed to project them back to us through their applause, their smiles, their eyes, in which I saw the value of our compositions, and that they have reached their destination and touched people's sensitivity, imagination, and creativity, just like we imagined in the rehearsal room.

Except for the Madrigal Choir, the children's choirs from the Cantus Mundi programme will also go up on the stage of the Romanian Athenaeum. Please tell us more about this project and its significance for the Madrigal Choir.
The project initiated in 2011 by maestro Ion Marin became a national programme in 2014, and ever since we have had thousands of choirs with thousands of conductors, trained at conducting workshops. Today, these choirs come towards us, on the most beautiful and important stages in Romania and abroad. Some children's choirs have already left for foreign lands. They want to be part of this Christmas happiness we bring to our listeners. They will accompany the Madrigal Choir at the Athenaeum hall with three musical pieces and, during the break between the two parts of Madrigal's concerto, they will have an independent moment, in which all will participate. It is of utmost importance to pass them this torch of Christmas joy and open them towards their dreams, their future and future desires. We can already see these effects on the generations who, from 2011 until today, accompanied us in these concertos.
Interview by Petre Fugaciu
Translated by Zamfir Lavinia Corina Universitatea București,
Facultatea de Limbi și Literaturi Străine Anul I – MTTLC