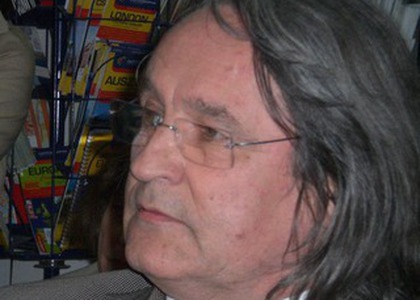 Interview with conductor Horia Andreescu
Monday, 10 February 2020 , ora 10.22

On the 6th and the 7th of February the symphonic concerts dedicated to the Beethoven Year take place at the Romanian Athenaeum; famous pianist Elisabeth Leonskaya will perform together with the George Enescu Philharmonic Orchestra, which will be conducted by Horia Andreescu, Concerto No. 2 op.19 signed by the honored composer.The program will be completed by the Egmont Overture and Symphony No. 4 in E-flat major.

On Thursday and Friday, the 6th and the 7th of February, you will conduct the symphonic concerts dedicated to the Beethoven Year at the Romanian Athenaeum. The program will obviously contain only pieces by Beethoven. What is your relationship with his music?
It is a relationship that was consolidated several years ago because I find myself in Beethoven and find in his creation, but especially in the symphonies as far as I am concerned, each one being different from the others, a lot of details, feelings, states, great arches, expressions that are logically related to each other and can only give you extraordinary gratification and they also manage to discipline you well, to understand beauty from this extraordinary music. In addition, the Beethoven project started more consistently two years ago, together with the conductor of the Iași Philharmonic, BujorPrelipcean, when wescheduled all Beethoven's symphonies and concerts in one session. Then the orchestra, with each concert, had greater understanding and greater flexibility in articulating, thinking, relating, communicating through Beethoven's music.

Pianist Elisabeth Leonskaja will also be a guest. You are old friends and have performed many concerts together. The last time you were together was at the Enescu Festival in 2019. In what context did the first collaboration between you and the pianist take place?
Well, in 1991... I was with the Enescu Philharmonic... A lover of Enescu's music, the director of the Musique Modern in Vienna, invited us to perform Enescu - the Second Symphony, and said, given that the orchestra was not very well known in Vienna - it had been several decades since George Georgescu's tour which was a great success in Vienna - and Enescu - the Second Symphony was completely unknown... and he thought, rightly so, that we need a good soloist to attract the Viennese public. And this soloist was Elisabeth Leonskaja and since then, since '91, we have been friends with a love for music, and performed on stage together. Recently, she has been working on Beethoven concerts. She found time to come and rehearse with us.

If you were to name a work from Beethoven's creation that you could never give up, what would that be?
Eroica. And especially the second part. It is a great work, it is Beethoven's most courageous work... all the innovative ideas... and because of the complexity of this music, the original ideas he contributed, he did not dare to repeat it in other symphonies, which does not mean that he did not contribute with other things, with other ideas, with other states, each symphony partly representing a particular continent - a continent of ideas, states, a fantasy which is created with an impeccable logic, specific to Beethoven.
Interview by Maria-Isabela Nica
Translated by Alina-Nicoleta Duminică, Universitatea București,
Facultatea de Limbi și Literaturi Străine, MTTLC, anul II