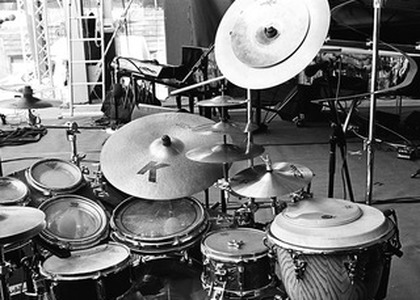 Marius Giura interview- The Gărâna Jazz Festival
Wednesday, 12 February 2020 , ora 11.30

On 9-12 July 2020 the XXIV edition of "The Gărâna Jazz Festival"will take place. Worldwide renowned personalities from the field of the jazz music will take the three stages of the festival, continuing the tradition started in 1997. The director of "The Gărâna Jazz Festival" whom you are going to listen in the following interview gave us more details about it.

This year edition of "The Gărâna Jazz Festival" will bring important names, like Dhafer Youssef, Charles Lloyd, Robben Ford or Bill Evans. What meaning does this have for the position of the festival in the context of this kind of events at European level?
The Gărâna Jazz Festival has made its public get used to this kind of celebrities in the past years. I had a good chance this year to find these artists available because it is well known that The Gărâna Jazz Festival takes place in the same weekend as the big festivals of the Europeans stage like Umbria, Perrugia, Montreux, Nord Sea Jazz, the Vienne festival from France and the one from Danemarca. And also, the mammoth-festival from Instambul which is almost the biggest in Europe.

Does the festival follow especially a certain style of jazz or kind of repertory?
It follows the contemporary jazz, especially the European style and the American jazz as well. But not the traditional jazz or the standards.

Until now only the attendance of the artists from abroad has been announced. Will there be any musicians who will represent our country at "The Gărâna Jazz Festival"?
Yes, there will certainly be. The Romanian Jazz Meeting concept will take place this year on the three stages as well, at Hanul de la rascruce in the afternoon where the festival debuted 24 years ago at the Văliug church, concerts in the morning, starting from 11, but also on the big stage, in the opening of some evenings. We have not finished the list with the Romanian artists yet, but there surely be big jazz names from our country.

This year the XXIV edition will take place. How do you see the evolution of the festival over the years?
It has evolved a lot starting from the first editions when there were only 50 spectators until the latest editions where there were 10-15 thousand people per evening in some of the years. Everything took place naturally, I would say, taking into account the beauty of the place and the artists' name. They created this state.
Photo: Mircea Albutiu
Interview by Vlad Ghinea
Translated by Mălina Roxana Țîru, Universitatea București,
Facultatea de Limbi și Literaturi Străine, MTTLC, anul I