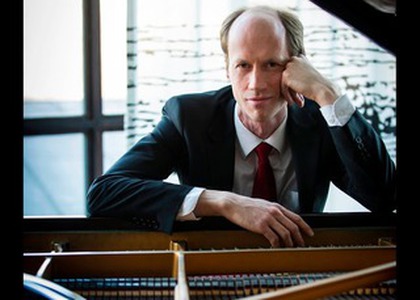 Interview with pianist Per Rundberg (I)
Monday, 24 February 2020 , ora 12.03

On 4thMarch, Swedish pianist Per Rundberg will join cellist Valentin Răduțiu for the recital of the Heirs of Musical Romania at the Radio Hall, organized by Radio Romania Music and Rotary Club Pipera. Tickets to the recital are available here.

You studied piano at prestigious European schools and universities such as the "Yehudi Menuhin School" in Stoke d'Abernon or "Mozarteum" in Salzburg. What was your first contact with music and what made you become a professional musician?
My mom played the piano at home, and I loved it. She told me thatI started dancing with my eyes closed once. I remember going to a lot of concerts with my parents and attending the cultural life of the city I grew up in. At the age of 14, I met a very good, imaginative teacher who encouraged me and made me think I had to become a musician.

So far, you've been on major stages in Europe and the United States, where you appeared in chamber recitals or as a soloist with the orchestra. Which of thesehypostasis is your closest?
I think I'm most fascinated by either playing solo or chamber music. I feel like when I'm alone with the piano, I can decide how to build time. I cannot choose which one gives me more inspiration, because chamber music is magical, you feel the other performers and you try to create harmony. It's all extremely exciting because you can forget about yourself and at the same time focus on what you sing.

Your repertoire includes classical, romantic or modern opposites. Do you have a favorite style or composer?
I'm interested in all styles. Composers such as Robert Schumann, Claude Debussy, Wolfgang Amadeus Mozart, Maurice Ravel, Sergei Rahmaninov, Ludwig van Beethoven or Franz Schubert wrote wonderfully for the piano. I cannot say that one composer is better than the other, but now I am thinking from a pianistic point of view about how to use the instrument in both solo and chamber music.
Vlad Ghinea
Translated by Georgiana Marin, Universitatea București,
Facultatea de Limbi și Literaturi Străine, MTTLC, anul I