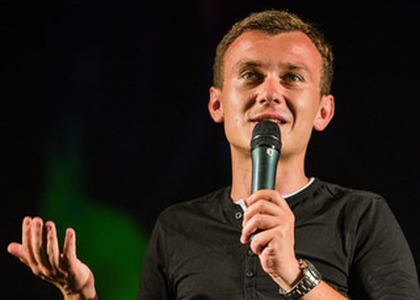 Interview with Alin Vaida
Thursday, 27 February 2020 , ora 10.16

Jazz in the Park Festival is a young and noteworthy event in the Romanian jazz scene. Before the official start of the festival on June 25th, there will be a few additional concerts by Paris Gray in March, which will also carry the signature of the festival you organized. What is it about?
I am glad to have reached the 8th edition. At this point, we are no longer a young festival, nor are we old. I believe we have reached maturity. We try to show that maturity through the line-up we present to the public, no longer taking into account the popularity or influence of the Romanian artists on social media, but rather choosing the most talented artists at the moment or potential international stars.

How will the 2020 edition be structured?
It will be the same as last year. There are four festival days. It begins on Thursday, June 25th and ends on Sunday, June 28th. We are focused on Central Park, the main location of the event. We still have to work on the evening-night segment. The activities start in the morning and end at midnight. We aim to gradually make Jazz in the Park more than a festival name, a brand name that promotes jazz and other activities. Over the years, every time we came up with a new idea, we incorporated it into the festival. In 2018, the festival went on for 11 days, which might have been slightly confusing for the public and it did take a toll on us as well. This is the reason why last year we decided to organize events throughout the year under the aegis of Jazz in the Park. We also have the festival contest dedicated to bands whose members are under 35 years old. We try to discover new bands and the prizes not only include money but also participating in concerts, festivals, in our projects, other jazz projects and beyond. Besides, we are trying to work on the development side, on the audience experience, this time doing concerts with ticket access, and other varied concerts throughout the year. Last but not least, we are starting to create content musicians aspire to. We want to develop that. I am talking about workshops, creative teen tanks and we also want to contribute to the production of new material using all the available resources.
Interview by Maria Isabela Nica
Translated by Zamfir Lavinia Corina, Universitatea București,
Facultatea de Limbi și Literaturi Străine, MTTLC, anul I