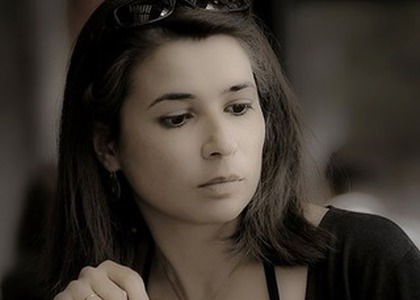 Interview with pianist Mara Dobrescu (III)
Wednesday, 11 March 2020 , ora 11.08

Sunday, March 8th 2020, pianist Mara Dobrescu comes back to Radio Hall for "Amoroso - Mărțișor Concerto", which is part of the "Radio România Muzical Concertos". Besides Mara Dobrescu, violonist Sarah Christian and violist Răzvan Popovici will interpret the works of composers such as Wolfgang Amadeus Mozart, Ludwig van Beethoven, Robert Schumann or Maurice Ravel. In the last part of the interview for Radio România Muzical, pianist Mara Dobrescu spoke about this concerto, but also about future projects.

On March 8th 2020, you will play alongside violonist Sarah Christian and violist Răzvan Popovici at Radio Hall? How did this musical mărțișor named "Amoroso" come into being?
The public at home knows Răzvan Popovici very well, he has many ideas and I truly appreciate him for that. He extended this wonderful invitation to me, to be part of this concerto alongside Sarah Christian.We created the programme together and chose pieces we hold close to our hearts. I believe the public will be more than satified!

It is not the first time you hold a recital alongside Romanian artists. For example, the collaboration with the Muzica Nova ensemble in the 2015 edition of the "George Enescu" Festival, or the one with the flutist Matei Ioachimescu. What sort of connection is there between you and the Romanian musicians?
I am always delighted to collaborate with Romanian musicians, whether they live in Romania or elsewhere. Indeed, I had the chance to be on the same stage with Andrei Chivu, Remus Azoiței, Diana Ionescu and Matei Ioachimescu, with whom I actually have a concerto on February 28th, at the Auditorium in Paris.

What other projects are you preparing?
The start of the year was already very active, starting with a week of performances in Paris, at the Lucernaire Theater, with a project I will talk about immediately, and an appearance at the Opera in Limoges, in Bozar, Charleroi in Brussels and, on February 28th , this chamber recital in the form of a world tour in music with Matei Ioachimescu in Paris. Then, on March 5th, I will have a concerto with the Ka Ensemble, led by maestro Simone Menezes in Lille, and on March 8th, I will be in Bucharest for this mărțișor concerto. Also, in March, on the 21st, I will be presenting this show at the Vesoul Theater in France, about which I was telling you earlier, entitled "Il faut donc que vous Fassiez un Rêve", a show brimming with emotion, with the fantastic French actor Denis Lavant, staged by Volodia Serre and a project in which I want to present some of Marin Sorescu's poems, which I translated into French, and Eugen Ionescu's lesser-known texts, namely Journal en miettes. Then, of course, in June I will return to the Muzikland Festival, launched last year, and the French public will be able to see me in some festivals, including Image Sonore and many more. But for the public in Bucharest, there will be a small surprise in fall, in early October, but that is all I can say for now.
Interview by Vlad Ghinea
Translated by Zamfir Lavinia Corina, Universitatea București,
Facultatea de Limbi și Literaturi Străine, MTTLC, anul I