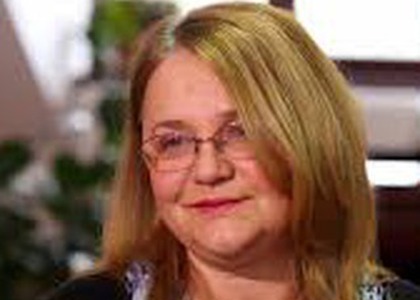 Interview with teacher Ani Paladi
Thursday, 28 January 2021 , ora 13.22

A recital takes place at the Romanian Athenaeum, starring three young cellists: Ștefan Iordachi, Julia Coteanu and Aida Popa. These are the youngest winners of the "David Popper" International Cello Competition. For more details about the recital and about this contest, we listen to an interview with the teacher of these young instrumentalists, Ani Paladi.

For starters, I'd like you to tell us a few words about them.
The three children you mentioned are three cellists of about the same age - Julia turned 12, Ștefan is 11 years old and Aida is also 11 years old - she has been studying the cello since she was 6 years old and they were very popular in international competitions at who participated: the "David Popper" contest, in Hungary, and then in 2020, at a very complicated and difficult "Antonio Janigro" contest in Croatia, and then at a contest in Prague, "Jan Vychytil", also for cellists. They are very talented children, but also very hardworking and who are passionate about cello and music in particular.

As we are talking about the youngest winners of the "David Popper" Cello Competition, I would like you to provide us with the necessary context for this information. What does the "David Popper" International Cello Competition mean for a young instrumentalist?
The "David Popper" contest is a very tough contest. It is a launching pad for any young cellist. Just participating in this competition is a great, great achievement. They were the only European children to participate in this competition. Basically, I competed with children from all continents; from the United States, from China, from Korea, from Australia, very, very well prepared children. After that, we went to a very, very important competition, the "Antonio Janigro" Contest in Croatia, where only Aida and Stefan participated and were very, very appreciated. They both received the First Prize. After that, we went to Prague and continued with another cello competition, where all three cellists hosted by the Philharmonic on Tuesday received the First Prize; they were much appreciated.

In Tuesday night's recital I noticed an unexpected repertoire diversity. Almost no composer's name is repeated in the program of the three cellists. How does the chosen works benefit each one?
We thought of presenting a diverse repertoire, just to help them in their instrumental training. We approached from baroque sonatas, to Russian composers, then virtuoso pieces by David Popper, very complicated musical pieces and I said that we have to put in the program some Romanian works. Every time we participate in a contest, we present a Romanian work; we have always set out to do this. It benefits them because they are competitive children, they are talented children, they are very musical children; they are very complicated works from a musical point of view for their age, for 11-12 years.
Interview by Petre Fugaciu
Translated by Alma Teodora Miron,
University of Bucharest, Faculty of Foreign Languages and Literatures, MTTLC, year I
Corrected by Silvia Petrescu