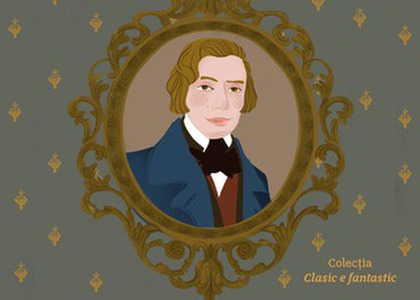 Interview with Natalia Mosor, director of the Polish Institute
Monday, 1 February 2021 , ora 9.33

First, I would like to talk about the event itself. How did this volume launch?
Of course, times are a little hard for everything that is new and everthhing that is released now. We wanted, naturally, to launch a real event, in a real space, but for now, what we can do is launch this e-book about Chopin's childhood, online.So, you can find the e-book on the website of the Classic is fantastic Association, as well as on the website of the Polish Institute in Bucharest, which collaborated closely with the Association.

The book in question was signed by Irina Sârbu and Monica Ciută, being dedicated to Frederic Chopin's childhood.. Can we expect other similar books on the lives of other polish compositors?
For now, I started with Chopin and in fact, the idea to create this volume followed the idea to create the show that was first presented in 2012 and since then has been a great success.We had to see and discuss if the association would be interested in developing this idea, in presenting other composers.

The publication of the volume was possible with the support of the institution that you are leading. What does this imply?
We got involved back in 2012 when the show was created. It was something naturally for us when the Classic is fantastic Association reached us to support this idea, this project, which seemed very interesting to me. As you can see, in the written version, if I can say so, is it extremely attractive for both children and adults. Probably, the adults will be reading to their children the history of Chopin.

Will the volume also be published in hard copy?
Yes, but very limited. We thought - given the current situation - that it will be much more accessible and much simpler, if it can be accessed online, at any time.It's also free. It seemed to me a very good solution and suitable for the pandemic times.

We all know how the pandemic affected the cultural field. Experts tell us that vaccination is an important step towards normalcy. Are you going to get vaccinated?
Undoubtedly. It depends on everyone's decision, but I strongly believe in being vaccinated. It will make our lives easier, in a way, and allow us to travel more freely. We will not endanger other people anymore, because, of course, it is something we do for ourselves, but also for others, and maybe, especially, for others.
Interview by Petre Fugaciu
Translated by Alexandra Gruia,
University of Bucharest, Faculty of Foreign Languages and Literatures, MTTLC, year I
Corrected by Silvia Petrescu