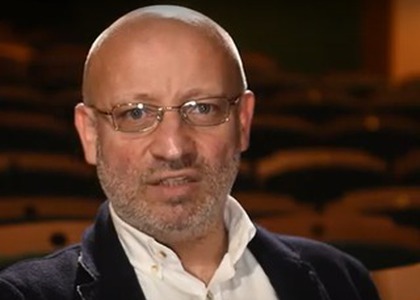 Interview with Cătălin Crețu about Perform Art Project
Monday, 1 February 2021 , ora 10.16

The second edition of the Perform Art project ended in December last year, after eight months of activities, in which both high school students with a musical profile from Romania and teachers from the Faculty of Musical Interpretation of National University Music in Bucharest were involved. The project aimed at several approaches, including improving the quality of specialized pre-university studies. We would like to know what were the most common problem encountered in music high schools in Romania.
Before stating the major problem that our project referred to or that it was trying to fix, I would say the full title of the project, Artistic educational paths, performance, improvement and career direction for young musicians. The aim of the project was not to scan or to account for the problems in pre-university music education, but started from the need to remedy a dysfunction of the Romanian music system, namely, the quasi-disappearance of some instrumental specializations and I would call six instruments: trumpet, horn, trombone, tuba, bassoon, doublebass. There is a high demand in the labor market for the sespecializations, but unfortunately, sometimes high school students cannot opt ​​for these instruments.

The students benefited from masterclasses and workshops for all specializations, wind instruments, string instruments, percussion, piano, organ and singing, supported by teachers from the Faculty of Music Performance of the National University of Music in Bucharest. After the first two editions of the project, in 2019 and 2020, have you noticed any improvements?
The essential improvement I noticed was that I reconnected with the pre-university environment. This was perhaps the biggest gain of the project and it happened, thanks to awareness, counseling and career guidance campaigns. Last year we did some concerts in high schools, workshops, masterclasses and all this led to the rapprochement between pre-university and university, obviously, trying to prepare future students of UNMB.

In addition to the aspects listed above, do you think that students have become more motivated to continue in the music industry, following the project?
They have certainly become more motivated and I have arguments. First, were paired some high school instruments, so several students were able to opt for one of the six instruments I mentioned earlier. Last year we invited a number of students to play at UNMB and this can only be a motivation for young students, they had a lot of contact through workshops and masterclasses with teachers from UNMB, we developed online tools, just to motivate them to come to our university. We had a series of discussions with parents, with teachers, and here, all these are, we believe, methods or mechanisms to motivate young musicians to continue their studies at university level.

Also in last year's edition, the aim was to develop mechanisms that would allow the improvement of teachers in schools and high schools. To this end, a pedagogical guide has been developed which includes a series of articles, studies and essays. Who contributed to the creation of this pedagogical guide and how was it implemented in the teaching technique? Were there any practical sessions?
This guide was the element of originality of the second edition of Perform Art, because we realized from last year's meetings with high school management, with pre-university teachers, that there is a need for a mechanism for improving pre-university staff and then I elaborated, this year it was a team effort, and here I definitely want to mention two names. I coordinated this guide together with Mrs. Cristina Popescu Stănești, pianist and dean of the Faculty of Musical Interpretation at UNMB, and editor, an important piece in this gear was also Mrs. Monica Lup, who helped us a lot with all the writing and organizing. The volume has 400 pages, is very consistent and contains 14 studies, written by professors from the National University of Music in Bucharest, professors who are at the same time or have big careers behind, interpretive careers and a special mention, one of the studies, very consistent, it was written by Raluca Matei. She is a person who has double specialization, violin and psychology. She lives in London and has approached an area of ​​great interest, namely, the health and well-being of musicians.

Finally, we would like to know if there are other editions or other proposals of theP erformArt project.
There will probably be another project, but, as I said, this project was focused on these six instruments and we are trying to fix these malfunctions. Probably, the future will bring us an orientation towards the theoretical sphere, maybe the sphere of composition, musicology, jazz, lightmusic, etc. We would very much like to continue this project. We need such projects in this area, the connection between university and pre-university, but it is no longer up to us, because the funding comes from the Ministry of Education. It is a project competition, through the institutional development fund. In case the Ministry of Education will make a new call for projects, we will definitely register to continue with the third edition of Perform Art.
Interview by Maria-Isabela Nica
Translated by Călinescu Emilia-Georgiana,
University of Bucharest, Faculty of Foreign Languages and Literatures, MTTLC, year I
Corrected by Silvia Petrescu