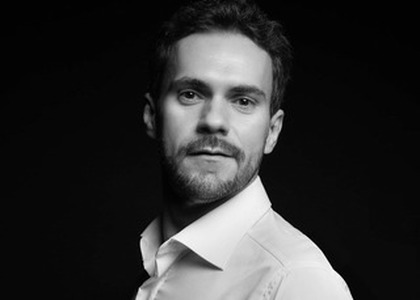 Interview with Florin Estefan, the general manager of the Romanian National Opera from Cluj-Napoca
Tuesday, 16 February 2021 , ora 15.22

Florin Estefan, the general manager of the institution, talked to us about the effects the pandemic had on the way the Romanian National Opera from Cluj-Napoca develops its activity.

Mr. Florin Estefan, how do the artists of the Romanian National Opera from Cluj experience this times marked by the pandemic which we're going through?
First of all, I want to say that almost all of us suffer for the activity that we would usually have. It's been almost a year since we had a spectacle in its true sense. And, you can imagine, for people like us, who are very tightly bound to the stage and our profession, these are terrible times. It's difficult and we would like to go back to normal and be able to meet our audience, the roles that we are accustomed with, as well as with new challenges regarding our profession.

Throughout this period you've been broadcasting constantly recordings from the archive on your personal site. Given the epidemiological state from Cluj, the events with an audience are not allowed at this moment, therefore the musical institutions have to find solutions that would allow them unfold their activity. What's the situation from this point of view in the institution that you're in charge of?
We've been broadcasting on personal channels, such as Facebook and YouTube, and not only recordings from the archive. We even produced various types of concerts and project during these times. With a certain equipment which we managed to get with the help of some sponsors, we set up a video department, and then we developed some projects that we offered to the public, and others are scheduled from now on - interesting things and of quality etc. But the biggest problem is that those projects don't generate an income for the institution and that puts us in difficulty. The public has been there for us and we have plenty of views on these channels and, somehow, we've been present in the virtual space of Cluj, of Transylvania and even of the country with these projects that we developed.
Regarding the situation from Cluj, two days ago we went under 3 and there are already discussions to open with 30% of capacity. From my point of view, I think we're rushing. We have this defect… the moment a string of hair falls under 3, we open the halls and theatres. We should wait for a longer period of time to see how things evolve, at least a week or two, not open everything at once, because it's very likely that in a couple of days we'd pass 3 and close again. And we're making steps that lots of times imply financial loss, because you can't open and make a spectacle from day to day. There has to be announced, I have to bring people to work, the whole schedule we had must be rethought, only to find after a couple of days that we'll close again. With this wave that started that we would reopen, we reanalyzed the program that we had for February and March, and we were already thinking of concerts with audience at 30% of the capacity - the way it's allowed - and we started working with the idea that we'd reopen in mind. We'll see what will happen with this epidemiologic graphic and if we are allowed to open, we will open, if not, we will remain online with the productions that we have scheduled.

Being an important actor in the musical life of Cluj and with the public knowing you, do you think it would be important that Radio RomâniaMuzical, the only classical music station from Romania, to be picked up on local frequencies too?
It would be extremely important that Radio România Muzical would emit on local frequencies too, and especially at Cluj, which is the only European city that has two operas - a national one and a state one, of different ethnicities -a philharmonic, a musical academy and others. I would support with all my being and all the powers I'd have the enterprises of founding a Radio România branch at Cluj. It would be welcomed and I think it would be an advantage for all the musical institutions from Cluj, as well as for our public and for the categories of public we want to earn in the future.
I would like to ask you if you're choosing to vaccinate, considering that would offer the public the chance to return in the concert halls?
I think that's a personal matter. I don't know if it's okay for me to tell publicly if I'll do it or not, but I'll say it. I've already been vaccinated and I'm waiting to receive the second dose. Initially, in the 2nd phase, there were included the institutions in the subordination of the ministries. I made a list with the ones that wanted to get vaccinated at the level of the institution and preceded with the enterprises. But again, I don't want to be the one that discourages or encourages anybody. It's a personal choice and I chose to do it, even though I was infected with covid five months ago.
Interview by Alexandra Scumpu
Translated by Codescu Paula-Silvia,
University of Bucharest, Faculty of Foreign Languages and Literatures, MTTLC, year I
Corrected by Silvia Petrescu