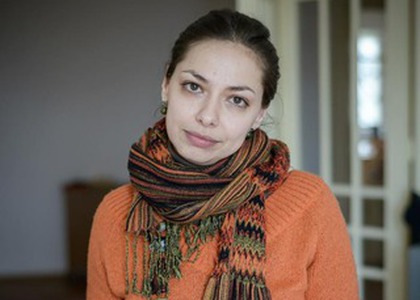 Interview with Monica Anghel, from the online marketing department of Cărturesti bookstores
Tuesday, 30 March 2021 , ora 14.22

Radio România Muzical Day is also celebrated on the website of Cărturești bookstores, which offers the public, until March 28th, 2021, a selection of record titles with a discount of up to 30%. Moreover, the discounts will continue for Radio România Muzical listeners until April 29th, using the code MELOMAN21. Monica Anghel, from the online marketing department of Cărturești bookstores gave us more details in the next interview.

This year, you are celebrating again Radio România Muzical Day through a discount campaign on the website of the Cărturești bookstore network. How do you see this collaboration?
We are always happy to be the partners of Radio România Muzical. It's a holiday for us; and when I say "we", I mean our common clients, the listeners of Radio România Muzical, the clients of the website cărturești.ro. This year we decided to celebrate together again - online, from our part, on the website cărturești.ro. The offer is valid exclusively on our website. We are waiting for all the enthusiasts to fill their home discos with CDs, DVDs, vinyls ... We have prepared them an entire week; we started on the 22nd and continue until the 28th. We have discounts of up to 30%. Do not hesitate and visit the website cărturești.ro!

What titles are in your record offer?
We also have news! Most certainly, I invite you to visit the Cărturești blog. We have an article that makes short introductions and a series of recommendations. We have specialized collaborators from diffrent genres, from all areas - chamber music, symphonic music, older CDs, which you may have missed on other occasions, new entries. If you want the New Year's Concert, you can find it in blu-ray format, dvd, on cd. If you like Romanian performers and composers, you can find them here. From Dinu Lipatti and Enescu, to the much loved and appreciated Alexandru Tomescu, Mihaela Ursuleasa. We have great composers, we have great performers. I invite you to browse our recommendations on the blog, Melomania or the classical music week, dedicated to the anniversary of Radio România Muzical.

Has the pandemic affected the openness and public interest in the campaign you are running, but also, generally speaking, in your product offering ?
Of course, the pandemic affected the supply of products, especially last year. As you well know, bookstores have been closed for a while. It was a very difficult stage for us. The site has been growing, it's true. We will see at the end of the campaign what the results are and how music lovers have reconnected to continue buying classical music. We tried to bring them close to this rather intense campaign, a campaign that will continue with a second part, until the end of April. Radio România Muzical listeners will continue to benefit from the discount on carturesti.ro, using a discount code, meloman21. We continue to celebrate, if you will, perhaps to make up for the misfortune of having this state of affairs that has affected us all.
Interview by Alexandra Scumpu
Translated by Oprea Ana Maria Adriana,
University of Bucharest, Faculty of Foreign Languages and Literatures, MTTLC, year II
Corrected by Silvia Petrescu