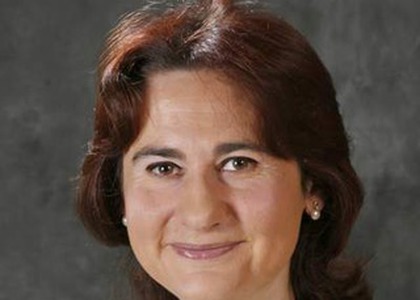 Interview with musicologist Haiganus Preda-Schimek
Monday, 5 April 2021 , ora 7.47

The research project that you started in August 2020 focuses on the first comprehensive collection of Romanian folk music, which belongs to Johann Andreas Wachmann. This collection is very complex and I would ask you to what exactly includes and how it managed to link the Romanian cultural area to the Viennese one?
Thank you for the invitation to briefly present this project, which I have been working on for seven months, since August last year and until now, in March. It is a project dedicated to the collection of Romanian folk songs, made by Ioan Andrei Wachmann, a musician of Austrian origin, established in The Romanian Land in the 1830s.In short, the young Wachmannwas 25 years old when he arrived in Bucharest, and he settled down in the capital of Wallachia. The capital of Wallachia was at that moment, during the period of the organic regulation and during this period which ends in 1834 commercial relations begin to develop with other regions from today's Europe, which were outside the Ottoman Empire. It is very interesting for a researcher of this period to see how music becomes part of a social and commercial mechanism, at the same time, or the subject of my project has been linked precisely to the collection of popular songs made by Wachmann later, probably that in the late 1930s, early 1940s, he already had a clear concept of what this collection of Romanian folk songs would look like, but this collection would be published in Vienna, a first notebook appeared in 1846 and we can consider it the first publication of folk songs in Wallachia, which had been launched outside the borders of present-day Romania and in any case, outside the borders of Wallachia.This notebook is followed by three more until 1858. Approximately, the four notebooks put together contain 61 Romanian folk songs, in Western transcription and piano writing.

What motivated you to choose this research topic and how did you approach the subject from a musicological point of view?
The interest in this research topic goes back in time, as far as I am concerned. I started working on musicology projects related to this musician and other musicians from the Habsburg Monarchy, many years ago. We had the first project in 2004, in which we dealt with all those who were involved in the musical life of The Romanian Land, namely Wallachia and Moldova, in the first decades of the nineteenth century until The Unification of the Romanian Principalities. Following the research, we found that the publishing house where this collection of Romanian folk songs appeared, was located in a very central place.And now this place is quite famous in Vienna, on a comercial street called Kohlmarkt which leads to the main gate of the Imperial Palace. Wachmann's collection integrates in this very varied assortment of popular pieces, so to speak, in a very general way. So, these were the two axes on which I placed my study.

Is the project addressed only to readers specializing in music or is it accessible to anyone?
The project has a presentation page on the internet, which is safe, available to anyone who wants to consult the results. A publication will appear, a very comprehensive study next year, and along the way, I would like to continue these investigations and I hope that other publications will appear, which can be accessible, either in collective volumes or on the Internet.
Interview by Maria-Isabela Nica
Translated by Gruia Alexandra,
University of Bucharest, Faculty of Foreign Languages and Literatures, MTTLC, year I
Corrected by Silvia Petrescu