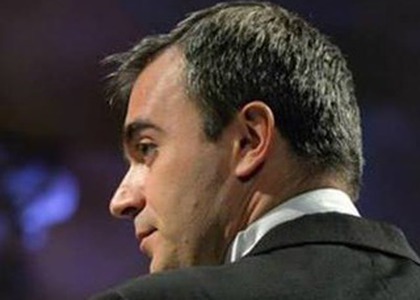 Interview with the conductor Adrian Morar on the "Theodor Rogalski - 120" concert
Tuesday, 6 April 2021 , ora 15.08

The concert of the National Radio Orchestra from this evening marks the anniversary of 120 years from Theodor Rogalski's birth- conductor, pianist and composer, the musician who founded the Symphonic Orchestra of the Romanian Radio. The concert program includes arrangements of certain chamber compositions from Theodor Rogalski's creations, signed by AlexandruRogalski and Ioan Dobrinescu, as well as two classical works - 26 Variations on the aria La folia di Spagna's theme, by Antonio Salieri and the Symphony No. 29KV 201/186a in A major by W. A. Mozart. At the rostrum we'll have Adrian Morar. The event will take place without an audience in the Radio Hall and will be broadcasted live, at 7 p.m., by Radio România Muzical.
We find out more details from the conductor Adrian Morar:

You're coming back on the Radio stage for a concert in which you'll pay homage, alongside the National Radio Orchestra, to Theodor Rogalski. As a conductor, how do you see Theodor Rogalski's contribution to the musical history, both as a composer and as a conductor?
I have to mention that the initiative of this reverential moment belongs to the team formed by me and the composer's grandchild, Alexandru Rogalski. Our proposal was accepted by the Radio and with this occasion we succeed in putting it in practice. The moment is special, from our point of view, because we bring back in the public eye the image of what was factotum in Radio back in those days (from 1930 to 1950). He orchestrated brilliantly, he was a musical architect of Radio Orchestras, of programs, of recordings. He started conducting the orchestra in 1930, and in 1947-1948 he founded the chamber orchestra (at that time youth orchestra). And let's not forget his contribution, his work was evolving in Radio when the average rate of music in radio programs was somewhere around60-75%. He's been a personality of the Radio since its inception and until his last concert, in 1953, conducted on Radio.
During these times of working from home I managed together with Alexandru Rogalski to compose, to rearrange very many works, some of them proving the composing mastery to us. And not only Romanian music on the folkloric dike, but with a universal character too.

Although Rogalski has composed symphonic pieces too, you chose out of his creations three chamber pieces, orchestrated for this occasion byAlexandru Rogalski, the composer's great grandson, and Ioan Dobrinescu. What was the reason behind this selection?
Sure, it's a bit embarrassing, but the time we're holding these concerts imposes certain restrictions regarding the amplitude of the orchestral apparatus, its distribution on the stage, and this narrowed us, it made us choose these works with a more reduced number of instrumentalists. I need to mention here that the first piece, "At a party", is a fast dance that has at its base a string quartet. This was arranged by Alexandru Rogalskifor the string orchestra. The second piece is "Miss Capsali's Dance", wrote initially for violin and piano, arranged by Ioan Dobrinescu for the string orchestra, two percussions and a soloist. The third piece is "The Balade" on a folkloric Romanian melody and a contrasting Romanian dance which bears the signature of Alexandru Rogalski, for blowers, percussion and string players.

Within the program we find a rarely played piece - 26 variations on a theme of Iberian origin, "La folia di Spagna" by Antonio Salieri. How is this piece?
This piece was written in 1815 and it's, after my knowledge, the last of the symphonic works of Salieri's, at the age of 65. The influence of the melody, Portuguese at its origins, is obvious. So it's a less known work; it doesn't have such a big impact as Brahms' Variations on a Haydn theme, but it's one of the works that preceded this type of variations on an ancient theme, an archaic theme.

We're in the middle of the vaccination campaign, what is your opinion about that? Do you think that the current situation can be solved by vaccination and we could go back to normal?
Sure, it's an important period. It got really fast to this solution. We're all looking for solutions. I think that this campaign is beneficial and I hope it will solve the majority of problems that halted our activity. I will get vaccinated in the near future and I advise people to do the same, if they believe in this thing.
Interview by Florica Jalbă
Translated by Codescu Paula-Silvia,
University of Bucharest, Faculty of Foreign Languages and Literatures, MTTLC, year I
Corrected by Silvia Petrescu