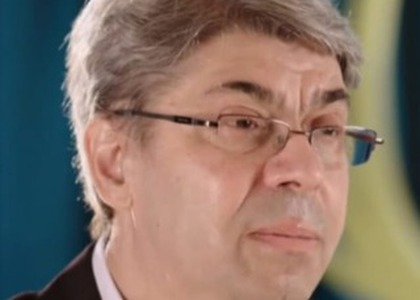 Interview with the conductor Ionel Tudor
Monday, 26 April 2021 , ora 15.53

This evening, on the frequencies of Radio Romania Musical and Radio Romania Cultural , people will have the opportunity to listen to the concert of the Big Band Radio, led by Ionel Tudor. Under the title of Ages of Animated Jazz, we can see among the soloists of the evening, the trumpet player Sebastian Burneci, the piano player George Natsis and the sax player Paolo Profeti. For more details about the concert we will listen to an interview with the evening's conductor, Ionel Tudor, done by Petre Fugaciu.

How have the rehearsals been going by now?
The rehearsals are going very well. We have the studio number 8 where, keeping distance, there is enough space for all the members of Big Band Radio, rhythmic branch with masks, and the others, the prompters who stay without masks or else they wouldn't be able to breathe, but the rehearsals and the concerts are a pleasure for us, in the moment that all members of the Big Band Radio team are together. It's a pity that everytime we have a concert, the hall is empty and we do feel this thing, because we were used to the feedback of the audience. We hope that things will get back to normal.

Tell us something about the evening's program
It's a concert that we dedicate to the magnificent world of cartoons and of classic jazz. I planned the concert together with Sebastian Burneci, an important member of Big Band Radio. We have productions, like The Pink Panther or The Jungle Book. The concert is called "Ages of Animated Jazz" and we hope as we always do that we will be successful, that we will have many followers. The audience was always reacting to the Big Band performers' solos , to every song that they knew and they, also, sent that feeling to us. We were sending emotion and they understood it very well and applauded us. So, we miss this thing. The concert is presented, as you know by Cristi Marica, a person who is very special to us, who always joins the Big Band Radio as presenter and we have very beautiful solos performed by Sebastian Burneci, George Natsis, Profeti, Florian Radu, Cătălin Milea. There are very, very nice surprises.

Translated by Mihai Petre,
University of Bucharest, Faculty of Foreign Languages and Literatures, MTTLC, year I
Corrected by Silvia Petrescu