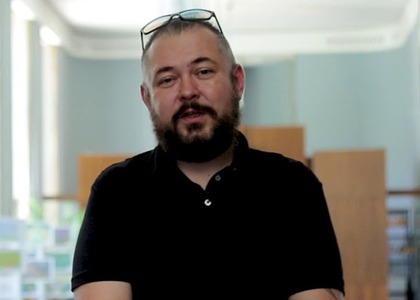 Interview with trumpeter Sebastian Burneci
Friday, 14 May 2021 , ora 12.16

A new concert proposed by the Big Radio Band takes place tonight, on the stage of the Radio Hall.

The Jazz Evenings at Radio Hall continues with the "Blue Notes" project. Would you like to briefly present the idea behind this event.
This time we decided to choose the well-known titles of the label "Blue Notes" from the '60s for our listeners and followers on the Internet. So, basically, that's the idea of ​​the repertoire, but, of course,there issome personal influence, too, as we usually do since we started this series of concerts.

Let's talk a little about those performing on the stage of the Radio Hall. The event will take place on Thursday, May 13, and I understand that there are some structural changes.
We are in a quintet formula, yes, since we've decided to perform again last summer. However,taking into account that the whole Big Band was not allowed to perform because of the actual circumstances and also the governmentrestrictions, and we chose to perform in small groups. That situation has never changed since then and I think that we had at most eight or maybe nine members out of 18, as much as the Big Band Radio has, but this time we will be five. We will be a quintet formula. Performingwith me will be the saxophonist Cătălin Milea, the pianist George Natsis, who is also the signatory of the project, the one who chose the titles and arranged them musically. He practically did everything that is needed.We also have the double bassist Adrian Flautistu and on drums, Adrian Zmău.
Interview by Petre Fugaciu
Translated by Ioana Oacheșu,
University of Bucharest, Faculty of Foreign Languages and Literatures, MTTLC, year I
Corrected by Silvia Petrescu