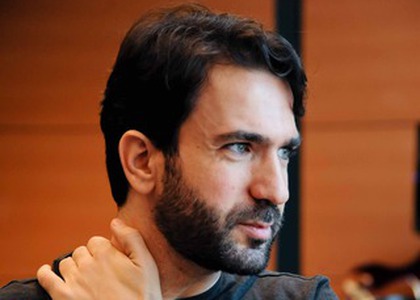 Interview with conductor Lubnan Baalbaki
Thursday, 3 June 2021 , ora 17.23

On Friday, June 4th, the National Radio Orchestra performs the first concert with the public this year. The program consists of Concert no. 21 KV 267 in C major for piano and orchestra by Wolfgang Amadeus Mozart, a work whose soloist will be the pianist Sînziana Mircea, and the VIII Symphony "Unfinished" by Franz Schubert. The conductor of the evening will be Lubnan Baalbaki, who will give us details about Friday's concert.

How are rehearsals so far?
I had my first rehearsal yesterday and it was great to meet the orchestra again, after almost a year. The members of the orchestra received me very well and I think I have already established a very beautiful and friendly relationship. We worked on Schubert, and I can't wait to do Mozart and Schubert tomorrow. We are preparing a beautiful concert, with great enthusiasm.
We chose this program in collaboration with the artistic direction of the orchestra, to be in season with the spring period, a light, light program that will be well received by the public.

It will be the first concert with the public this year, held on the stage of the Radio Hall. How do you think the lives of orchestras and musicians have changed since the beginning of the pandemic?
It has changed a lot. Music life and musicians were the first to be affected by the pandemic because it was the first thing that closed and the last thing that is now just starting to move again. But I'm very glad that this concert happened to be with the public. I was actually thoughtful and nervous about what it's like to hold a concert without an audience! I tried this with the Lebanon Philharmonic and ... I can say that the audience is a very important part of any musical act. Music without an audience loses a lot of its spirit. I am very happy that it will be public, because we will also be filled by energy. I'm sure the orchestra is very happy and will play with a completely different spirit.
Interview by Petre Fugaciu
Translated by Lazăr Marius Alin,
University of Bucharest, Faculty of Foreign Languages and Literatures, MTTLC, year I
Corrected by Silvia Petrescu