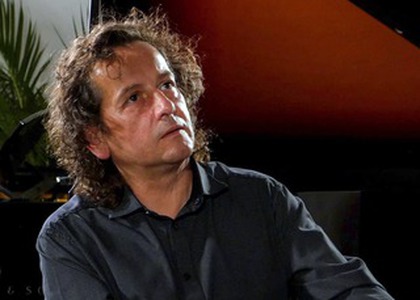 Interview with pianist Horia Mihail
Thursday, 3 June 2021 , ora 17.31

This year, the Traveling Piano project celebrates its ten years of existence with an edition entitled Encore, which started on May 28th, 2021 in Sibiu and will take place during June in several cities in the country.

The 11th edition of the Traveling Piano tour has begun - an anniversary rightfully titled Encore, in which you will present the works offered as encores in the ten editions so far. How did you think of this edition?
They are, indeed, part of the works I have presented, either as an encore or as part of the recitals of the past years. At the same time, I learned a new repertoire for this eleventh edition. I did not want to dwell on a certain style or composer as I did in previous editions, because, after a very difficult year, both for us artists and for the public, the need is very, very great. I already noticed it in the first two recitals I gave the other day in Sibiu and Deva. So, I wanted to offer as much music as possible and, here, the songs I present were written in a period that exceeds 200 years.

The concerts will be accompanied by the projection of a documentary that follows the course of the project during its ten years of existence. In retrospect, how do you see the course of this tournament so far?
It was an extremely interesting journey. We had absolutely incredible moments, both in cities with cultural tradition, concert tradition, especially in small towns, where there is a fantastic thirst for culture, events, art. It's an absolutely fabulous thing that it's been 10 years and a bit since the first note I reached in a tour called The Traveling Piano. It happened on the 1st of April, 2011 and Encore may actually suggest that the Traveling Piano may continue for perhaps another decade.

What cities did you include in the tour and what were the selection criteria?
Given the fact that the relaxation measures decided by the Romanian Government are relatively recent and change from one week to another, organizing a coherent program has been almost impossible to do. We chose cities where concerts can be held. Târgu Jiu will be a premiere for me, at the end of this week, but there are also cities that I have often included in the Traveling Piano tournaments and not only.
Interview by Alexandra Scumpu
Translated by Popa Zafiriadi Carol,
University of Bucharest, Faculty of Foreign Languages and Literatures, MTTLC, year I
Corrected by Silvia Petrescu