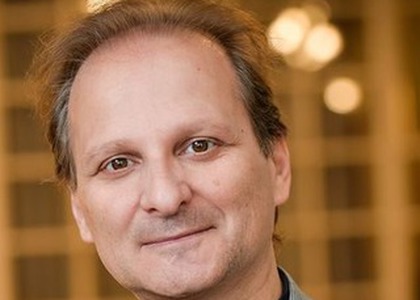 Interview with conductor David Crescenzi about the premiere of the show Don Pasquale
Friday, 23 July 2021 , ora 15.01

On Wednesday, June 23rd, the premiere of the show Don Pasquale will take place on the stage of the Romanian National Opera in Iași. The orchestra of the institution will perform under the baton of Italian conductor David Crescenzi.

Mr. David Crescenzi, on Wednesday, June 23rd, the premiere of the show "Don Pasquale" will take place at the Romanian Opera in Iași. How long did you work for this premiere?
I came last week and all this week I worked with the soloists on the piano, I worked on the interpretation, with the orchestra. "Don Paquale" is not an easy work. She is beautiful, brilliant, nice, funny, and the director Victor Zaharia mobilizes all the artists. After the pandemic it was not an easy moment for artists, we are talking about theater, folk music, philharmonic, symphonic music, chamber music.

Who will play the lead roles?
The role of Don Pasquale will be the bass Daniel Mateianu, the soprano Cristina Grigoraș, she will play the role of None on June 23rd, and on July 4th the role will be played by Manuela Ipat. In the role of Dr. Malatesta, we have a Bucharestian, the baritone Alexandru Constantin, and in the role of the boy in love, we have the tenor Andrei Fermeșanu - Ernesto.
Interview by Maria-Isabela Nica
Translated by Alma Teodora Miron,
University of Bucharest, Faculty of Foreign Languages and Literatures, MTTLC, year I
Corrected by Silvia Petrescu