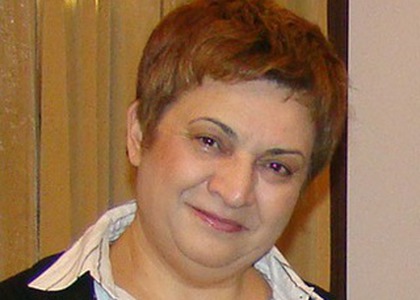 Cristina Sârbu, about the beginning of the Tuesday evening Season
Tuesday, 12 October 2021 , ora 16.38

Tuesday evening seasonbegins with a recital performed by Nicon Mladin. Cristina Sârbu talks about the beginning of this new series of recitals.
For 13 years, every Tuesday evening season has been offering the opportunity of some meetings with young Romanian musicians, who are studying or living abroad. We are interested not only in making them known nationally, but also in renewing the public's desire to listen to masterpieces of chamber music in note worthy interepretations. This is, generically speaking, the aim of the project.
Usually, the guests of Tuesday evening season return on the stage of The Small Hall of the Romanian Athenaeum, throughout their years of study, so we can see them evolve until the stage of successful musicians.
And I am emphasing that, in this season, we are trying to carry on our project. The first guest is Nicon Mladin, who comes from Wien and joins us for the second time in our project.
Unfortunately, starting from Monday, all the concerts and recitals of the philharmonic orchestra will be performed without the public. Therefore, people who are are interested can listen to the pianist Nicon Mladin, in a live broadcast, on Tuesday, 7 PM, the usual recital time of the Tuesday evening season.
Furthermore, on the 19th, we would have listened to Anelise Gămulescu from London, a student of Florian Mitrea, recommended warmly by the professor, however, unfortunately, since Romania is on the red list, those who come and return from England have to stay in a hotel, in a two weeks quarantine, at a cost of about £2,000, which has to be incurred personally.
Under these circumstances, Anelise gave up. We replaced this piano recital with a good chamber music recital, performed by local musicians. We also have Ionuț Diaconu, who comes from Verona. We also have the guitarist Dragoș Ilie, who comes from the United States of America, as well the harp player Andrei Olaru, student at Lyon. Hopefully, Dumitrache Silviu Valentin, a pianist from Bruxelles will come. Indira Mezramin comes from Amsterdam, Robert Craimerman comes from Glasgow, Adriana Babin studies panpipe in Amsterdam- we wanted to invite her for a longtime, hopefully we will be able to this time. Sabin Iordache comes from Lucerna, he is an excellent oboist. We also have a violonist, Sabin Laviniu Penea, who comes from Freiburg. And they would be a part of the guests of Tuesday evening's theatrical season. We are hoping to accomplish this XIII season, however, as you are well aware, it is not in our hands. We prepared for it.
Interview by Petre Fugaciu
Translated by Roberta Maria Gulerez,
University of Bucharest, Faculty of Foreign Languages and Literatures, MTTLC, year I
Corrected by Silvia Petrescu