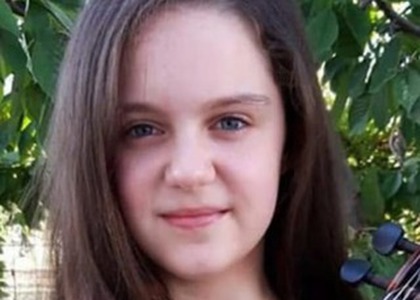 Interview with violinist Lois Muntean
Thursday, 18 November 2021 , ora 16.20

Tuesday's evening theatrical season at the Romanian Athenaeum will bring in front of the public, tomorrow, from 19:00, the three laureates of the 20th edition of the International Contest "Remember Enescu" - the violinists Lois Muntean and Sofia Smărăndescu as well as the mezzo-soprano Adelina Cociobanu.
We find out more information from the violinist Lois Muntean:

You are the laureate of the 20th edition of the International Contest "Remember Enescu", receiving first prize at the Violin Section, the special prize "George Enescu" for the best performance of an Enescu work, and a violin created by the luthier Eugen Ceaikovski and offered by Catia Rădulescu. A beautiful performance I congratulate you on! How valuable are these awards to you?
Thank you for your congratulations! This prize was very valuable to me because it allowed me to participate in Tuesday's evening concert, and I am very glad about that. It helps me in achieving my dream of becoming a well-known violinist.

As you were saying, the participation in the International Contest "Remember Enescu" also brought you the opportunity of Tuesday's concert. How did you take this invitation to play, for the first time I imagine, on the stage of the small hall of the Romanian Athenaeum?
You can imagine I was very happy about it. I wasn't expecting to play. I had long wished, since I was little, to have the chance to play at the Athenaeum, and I couldn't imagine that God would help me fulfil my dream so soon.

You will play, from what I say in the program, the "Ballade" by George Enescu, "Introduction and Rondo Capriccioso" by Camille Saint-Saënsand the first part of the "Concerto in E minor" by Felix Mendelssohn. At the piano, there will be your accompanying teacher, Victor Andrei Părău, from the "Ion Vidu" art high school in Timișoara, where you were a student in 7th grade, in Cristina Dan's class. What exactly do you like about each piece of work, and how would you like them to be received by the public?
I love the peace that the "Ballade" by George Enescu inspires, and this is what I want to convey to the public as well. The elegance of the typically French sound is what attracted me at "Introduction and Rondo Capriccioso". I like the instrumental virtuosity from Mendelssohn's Concerto. I believe that the work of the performer is to create audible images. I want to play to the audience exactly what the composer wishes.

These are pieces chosen together with the teacher, have you had your own suggestions regarding the repertoire or is this what she recommended to you?
I have wanted these pieces for a long time, and she has fulfilled this wish as well. Let me take this opportunity to thank my teacher, Cristina Dan, who is a real blessing to me every day, as well as my accompanying teacher, Victor Părău, with whom it is a great pleasure to play on stage every time.

One of the judges of the International Contest "Remember Enescu" was also Cristina Comandașu, editor-in-chief of Radio România Muzical, who has decided to nominate you on behalf of our radio station for the Concertino Praga, one of the most important contests dedicated to small musicians (up to 16 years old), organised by the Czech Radio and held in recent years under the aegis of the European Broadcasting Union. How is it for you - an unexpected surprise or a dream come true? Did it cross your mind that you would get to this contest that, over the years, violinists such as Mihaela Martin or Alexandru Tomescu participated in?
For me, it is an unexpected surprise but also a dream come true. I wasn't expecting to participate in this world-class contest, which was attended by Mr Alexandru Tomescu and Mrs Mihaela Martin.

From what I've noticed, the violin is the centre of your universe (I've looked a little bit through your Facebook profile); everything revolves around it, including your passions for poetry and composition. I noticed a poem that you dedicated to the violin, which you describe as a wonderful dream with a sound from another world that absorbs you, and thus you forget about your worries as long as you play from your soul. And I listened to that theme and variations as well, composed as a gift to your violin teacher. Tell us a little about these passions of yours…which revolve around the violin!
As you've noticed, I have also composed that poem. I love the violin! It's my universe, my passion, I love studying it, and it's a great joy to me. I feel that the sound of the violin leads me to another wonderful world. And I created that composition for my violin teacher, whom I love, and I was inspired every time, every year when I composed something for my teacher's birthday. I love her, and I felt like composing for her. I want to thank God for giving me this talent and helping me to get here. Without Him, I wouldn't have done it! He gave me the strength to study, and He gave me this talent.
Interview by Florica Jalbă
Translated by Camelia Diaconu,
University of Bucharest, Faculty of Foreign Languages and Literatures, MTTLC, year I
Corrected by Silvia Petrescu