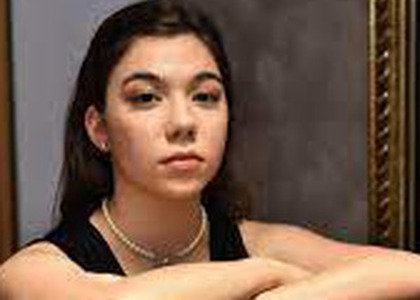 Interview with pianist Kira Frolu, president of the Artual Association
Thursday, 18 November 2021 , ora 16.27

Eleven young Romanian pianists are participating this week in the third module of the Piano Star programme, organized by DC Communication and the Artual Association, which is taking place in Bucharest until Friday, November 19th 2021. Find out what it's all about from pianist Kira Frolu, president of the Artual Association.

The third module of Piano Star's piano performance classes has begun, consisting of four days of masterclasses dedicated to selected young pianists. How did the idea for such a project start?
The Piano Star project is a cultural accelerator for young musicians and we started with a national selection of pianists under the age of 18, who submitted several recordings with a contrasting repertoire. Those chosen have the opportunity to participate in a series of individual piano lessons, so masterclasses with guest teachers and several workshops and some concerts where they can demonstrate their repertoire that they have studied in depth during the festival weeks. We want to create a platform of sessions for young musicians in the country, who may not have so many opportunities to show the music they are studying, but at the same time I would like to create some sessions for those who have left the country, who although they may be studying and living elsewhere like me, return to the country with great pleasure and would like to reconnect with the Romanian public.

What are the reasons why you think such an initiative is important?
At the moment especially, with the pandemic going on, I think musicians, especially young musicians, haven't had a lot of opportunities and events to inspire them to continue studying their instruments and simply the opportunity or a milestone to prepare for, and I think the festival that we're organizing is bringing those opportunities for kids to want to prepare, to see if they can finish certain things on time, to push themselves a little bit to the limit, to see how far they can go. At the same time, in the project we are also working on certain skills, which at the moment are not taught in music schools, such as stage presence, public appearance, creating and maintaining a professional public profile on social media channels and so on, and all this work contributes to the personal and professional development of the participants in this festival, which will help them a lot in the future.

Classes are taught by pianists Florian Mitrea and William Fong, your teacher at the Royal Academy of Music in London. How did they feel about being invited to teach courses for young Romanian pianists?
We wanted to have great teachers and we want this project to grow, to be even more international than it is now. We have teachers and pianists from the UK who are acquaintances of mine and who are absolutely wonderful people, who have been very happy and very supportive of the project and have offered to help and put a lot of work and effort into the preparations for the children. They have been very encouraging to me and very supportive of this project, but we hope in the future to have teachers from Germany or Finland or Europe and maybe even from further afield.

Let's talk about the two recitals you'll be giving as part of the project, on the 17th and 19th of November. What is included in the programme you will present?
I'll start with Ludwig van Beethoven's Sonata No. 21 in C major, the so-called Waldstein, then I'll have a selection of Chopin pieces, including several Op. 10 etudes, some mazurkas and nocturnes, and I'll end with Stravinsky's Three Movements from Petrushka.
Interview by Alexandra Scumpu
Translated by Lenuța Bejenaru,
University of Bucharest, Faculty of Foreign Languages and Literatures, MTTLC, year I
Corrected by Silvia Petrescu