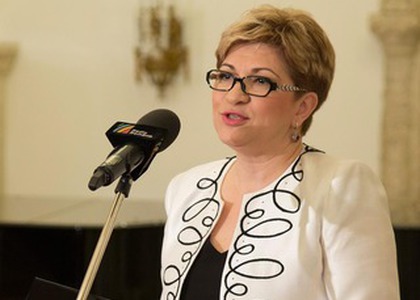 Extraordinary concert of the National Radio Orchestra on the occasion of National Culture Day
Monday, 17 January 2022 , ora 9.56

Liliana Staicu, manager of Radio Music Bands:
The National Culture Day will be celebrated by an extraordinary concert with a 100% Romanian repertoire, at Sala Radio, on Friday, 14thJanuary 2022.
Cristian Oroșanu, orchestra conductor this evening, will conduct the National Radio Orchestra playing a program that brings together famous songs, such as 3 pieces for string orchestra by Constantin Silvestri and Through the Apuseni Mountains, op.20, by Marțian Negrea. He will also conduct works for the cello -such as, Romanian Serenade and Peasant Dance by Constantin Dimitrescu, and also Old Song by Paul Constantinescu. All thesesongs will bring back on stage of Sala Radioone of the concert soloists of the Radio Orchestras and Choirs, Răzvan Suma.
Culture celebration is a special occasion to offer to the public and to the listeners of Radio România Muzical and Radio Romania Cultural, broadcasting the concerts live, importantworks of Romanian music. Their value made them last over time, so that we have them today in the current repertoire.
Therefore, you are invited on Friday, 14thJanuary,at 19.00 hours, at Sala Radio, at the first concert this year, to celebrate together this special day for our national culture!

Translated by Anca Ilie,
University of Bucharest, Faculty of Foreign Languages and Literatures, MTTLC, year II
Corrected by Silvia Petrescu