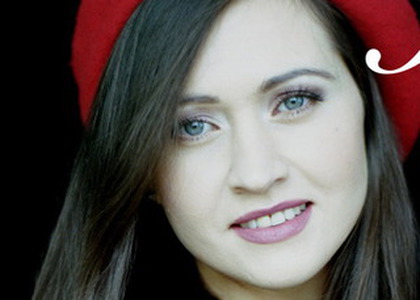 Interview with Nadia Trohin about the Jazz as a gift on Dragobete Day concert
Monday, 28 February 2022 , ora 9.07

Under the title Jazz as a gift on Dragobete Day, Nadia Trohin and the members of Big Band Radio, conducted by Ionel Tudor, will be performing on the stage of Sala Radio. You will be able to watch the concert live, on Radio România Muzical and Radio România Cultura frequencies.

How did the rehearsals go and how do you feel about the reunion with the public?
Rehearsals are going well. Of course they're going well, especially since we're finding ourselves after a break and we're so excited and happy and longing for the stage and the rehearsals! That's exactly what I've been missing all along, and I think it's not just me, but all of my colleagues. Therefore, this is what the rehearsal reflects. I hope that it will also be reflected in the concert I'll be giving this Thursday.
I'm still thinking about the program, but, since it's about Dragobete Day, of course most of the songs are going to be about love. Well, just between you and me, usually most songs are about love, but we couldn't keep ourselves from performing some famous works that celebrate love; standard jazz pieces, well-known, written by famous composers - Gershwin, Cole Porter and many others.
It's been aweird time and we've had all kinds of experiences - from online experiences, the total lack of the public;this time, as far as I know, we've got like 30% of the audience in the room. It will be a new experience, so we're somehow adapting. It's pretty sad for a musician to look around in the audience and see empty seats. Naturally, we miss performing in a packed hall, because nothing will ever be able to replace the energy exchange between the audience and the musicians. We will do our best to perform for the 30% that are here today as if the room was packed and, of course, I will be thinking of all those who will be listening to us from home.
Interview by Petre Fugaciu
Translated by Cristina-Bianca Ion,
University of Bucharest, Faculty of Foreign Languages and Literatures, MTTLC, year I
Corrected by Silvia Petrescu