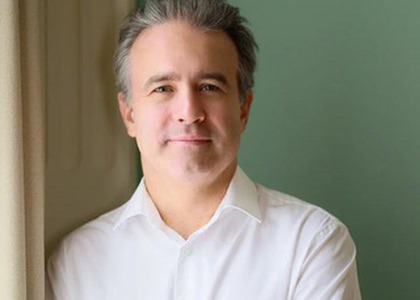 Interview with pianist Alexei Volodin
Monday, 6 March 2023 , ora 10.56

On Friday, the 3rd of March, The Musical Stage Radio goes on with a concert in which you will be able to applaud the pianist Alexei Volodin, who will be for the first time on the scene of Radio Hall. The famous musician will interpret the Concert no. 2 for piano and orchestra by Serghei Rahmaninov, marking through this the debut of "The International Rahmaninov Year" at the Radio Hall. We find out more details from Alexei Volodin in an interview with our colleague, Ioana Țintea.

Sir Alexei Volodin, you come bCk on the scene of Bucharest, this time in front of the public from the Radio Hall. What are your intentions when coming back to Romania?
I'm very happy to be back in Romania. I unfortunately don't know your country that well because everytime I came to participate at The International Festival "George Enescu", the time was pretty limited and I couldn't visit Bucharest too much. I want to get to know the locals better, the places, to meet more people, but I always have to be focused on my concerts and this stops me from discovering your city. Anyway, it's a great pleasure to come back here.

You will interpret the Concert no. 2 for piano and orchestra by Serghei Rahmaninov. The whole world will celebrate this year 150 years from the birth of the composer, 2023 being named "The International Rahmaninov Year". What made you choose this opposite and what place does Rahmaninov occupy in your prefferences?
To me, every year of my life is a "Rahmaninov Year". I sing plays by Rahmaninov since always. The Concert no. 2 is undoubtedly the most well known play and it will always remain in our lives as long as we listen to classical music. It's a great responsibility to interpret this concert because everybody knows every note from the score. The music is sublime, every sound is a masterpiece so you must raise to the standards of this play, it's an inspiration. I'm glad to be here, in the Rahmaninov Year, singing this concert that's so special to me.

I know you already had a first meeting with the German conductor Stefan Geiger? How would you describe the collaboration with him?
I believe we understand one another. I think we speak the same language. I have very high expectations.

Translated by Ema-Teodora Rădulescu,
University of Bucharest, Faculty of Foreign Languages and Literatures, MTTLC, year I
Corrected by Silvia Petrescu