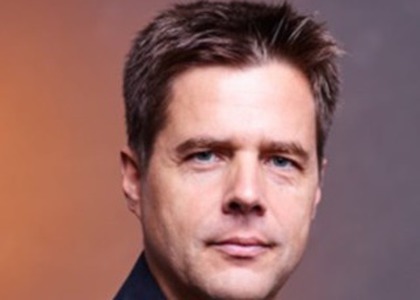 Interview with conductor Christoph König
Monday, 22 May 2023 , ora 10.53

Christoph König will be conducting the National Radio Orchestra tomorrow evening in a concert about which the German conductor gives us more details in a dialogue with Ioana Țintea.

How do the rehearsals go and what is the working atmosphere like with the musicians of the National Radio Orchestra?
The reason I keep coming back is because I really appreciate them. Rehearsals are going great. Of course, we have a lot of work to do on Strauss because it is a longer and more complex work. With Haydn it was easier, the artists are very musical and devoted. It is a great joy!

On Friday evening, the Radio Hall will open with Symphony No. 59 Fire, written by Joseph Haydn. Why this choice?
Because we also need a discipline, a musical hygiene, especially for stringed instruments, and classical music is the best choice. We can't play romantic music every time. Classical works are sometimes more difficult in terms of manual control, and for string players it is always a joy to play Haydn.

How do you view Brahms works joining Haydn and Strauss ones? What are the elements that bind this program?
Sometimes I look for the contrast between the works rather than their connection. Brahms is in some ways more closely related to Haydn because, despite his romanticism, he is a classical composer. There is a huge time gap between Brahms and Stauss, but normally we always have to take into account the choice of the soloist. I confess that I do not see a connection between Brahms and Stauss but rather between Haydn and Brahms. He was very interested in Haydn's work and knew his music very well.

What do you think about the collaboration with the violinist Alexandru Tomescu?
I am always open and curious! So I'm really looking forward to meeting him. We have never performed together before.

I noticed that you prefer a different arrangement for the string parts in the orchestra. Why did you choose this layout?
The original European settlement, 200 years ago, was an antiphonal one. The position of the first violin part was to the left of the conductor and the second violin on the opposite side. This positioning helps the music take on a stereophonic dimension. Even if the two parties play the same passage, the effect is stereo. In the American-style setting, violins I and II are followed by the viola and cello part. This idea has developed quite a bit in the American studio recording space. They understood that the effect of the music is much faster if the 1st and 2nd violins sit next to each other and the players can hear each other better. But for the beauty of the music and the stereo effect I preferred the antiphonic, European arrangement, with the 1st violin part to my left and the 2nd violin part to my right.

Translated by Denisa Cincã,
University of Bucharest, Faculty of Foreign Languages and Literatures, MTTLC, year I
Corrected by Silvia Petrescu